iTunes | Google | Spotify | Stitcher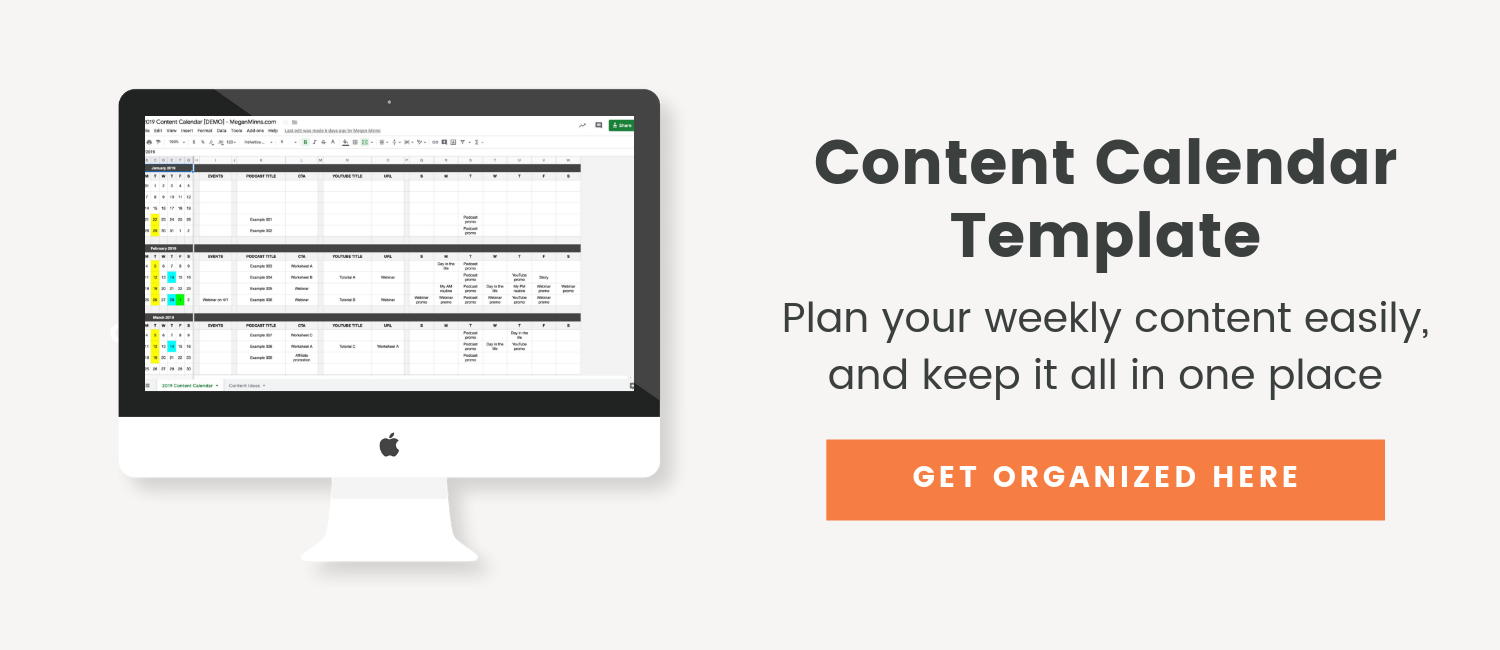 ---
In this episode, I'm sharing my absolute favorite productivity techniques, batching.
Batching really is the way to make doing anything in your business easier and faster.
You can be more productive with batching in a lot of different ways.
I'm going to use content creation as my example, but get creative and start thinking of all the things that you do on a regular basis that you can start batching.
You might be surprised by how much time you can start saving!
Episode Highlights:
What batching

really is (01:28)

Step #1:

Decide the frequency in which you want to batch (03:46)

Step #2:

How many things do you need to batch at a time? (04:51)

Step #3:

Prepare in advance for your batch (05:56)

Step #4:

Schedule it all out (07:12)

Step #5:

Do it! Commit and show up (08:06)

Step #6:

Protect your batch day (09:36)
Links Mentioned:
---
Thank you for listening!
If you'd like to share your thoughts on this episode:
Leave a comment below this blog post.
Ask me a question or submit a guest request by filling out the form here

.

Share your biggest takeaway on Instagram stories – just be sure to tag @megan_minns

so I can see them!
If The Productive Life podcast has helped you at all, please take a minute to support the show by:
Leaving a review on iTunes

– your reviews help spread the word about the podcast and I read each and every single one!
Keep Listening:
iTunes | Google | Spotify | Stitcher
Keep Reading: